Are You Ready to Become a Homeowner
---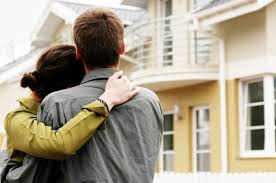 While it may be acceptable to snap up a pair of shoes on an impulse, the choice to buy a home requires thoughtful planning and decision making.
Whether you're becoming a homeowner for the first time or you're a repeat buyer, buying a home is a financial and emotional decision that requires the experience and support of a team of reliable professionals including a REALTOR®, a lender, a lawyer and a range of other individuals.
Why Do You Want to Buy a Home?
The emotional part of the decision comes into play when you think about why you want to move. If you're a first-time buyer, you need stability in your career and the desire to commit to living in the same community for five to seven years. You should want to establish roots in a neighborhood and look forward to decorating as you please without requiring a landlord's permission.
Purchasing a home is a lifestyle choice that requires you to think about how you like to spend your time and the type of community where you want to live—such as a rural area without nearby neighbors, a high-rise building in a city or a home within a planned community with recreational amenities.
The more you understand your priorities for a home, the easier it will be for you to narrow your real estate decisions.
Homeownership can also be a powerful way to increase your personal wealth for you and your family, since you'll be building equity in your home as you pay off your mortgage.
Are Your Finances Ready for Homeownership?
While your dream home may not be within your reach right away, you can take steps to become a homeowner the moment you earn your first paycheck.
In order to qualify for a mortgage to buy a home, you'll need good credit, a pattern of paying your bills on time while still saving money and a maximum debt-to-income ratio—your gross monthly income compared to the minimum payments on all recurring debts—of 43% or less. Some lenders have stricter guidelines, so the lower your debt-to-income ratio, the better your chances of a loan approval.
While loan programs are available with low down payments of 3.5% to 5%—and a few programs offer no down payment at all—you'll still need some savings to pay for closing costs, moving expenses and an earnest money deposit on a home. It also is very wise to have cash reserves on hand after you buy.
Saving money and preserving or improving your credit history are essential elements to homeownership.
What Can You Afford to Buy?
Housing prices and rents vary from one location to another, but often, buying a home can cost the same or even less than renting.
Remember, when you're a homeowner, you also need to include homeowners insurance, property taxes and homeowners association dues in your housing costs. You should use realtor.com®'s home affordability calculator to help you estimate what you can pay for a home.
In addition, you should think about your plans for the future and how you spend your money—along with your comfort level with a mortgage payment. A lender will tell you how much you can borrow, but that lender won't know how much you spend on travel or golf or your plans for potentially reducing your work hours when you have a family.
Once you've thought through the emotional and financial aspects of becoming a homeowner, your next steps should be to find a reliable, experienced REALTOR® to become your partner in the home-buying process and to meet with a reputable lender who can discuss your options for financing your purchase.